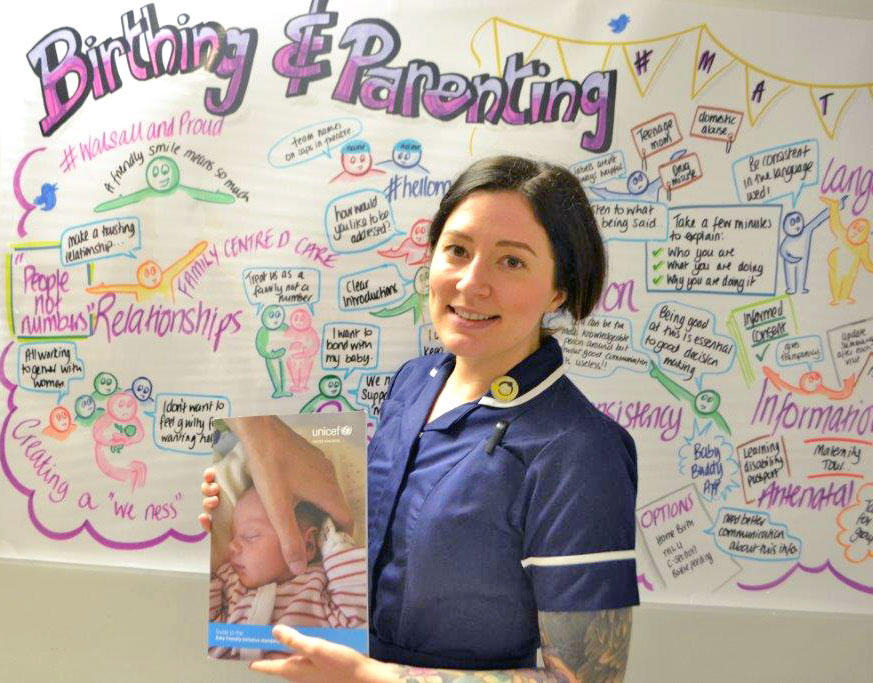 We are committed to enabling women to make informed choices for their baby; we want all mums to feel supported and have the confidence to achieve their infant feeding goals.
We have a Specialist Midwife for Infant Feeding, Hazel Brookes.
Hazel is leading Walsall Healthcare NHS Trust's Baby Friendly Initiative which is an evidenced-based staged accreditation programme that will support maternity and neonatal to transform the care that they provide. The programme is based on extensive and resounding evidence that breastfeeding saves lives, improves health and cuts costs in every country worldwide, rich and poor alike.
She is supporting health professionals to provide sensitive and effective care, enabling mothers to make an informed choice about feeding, get breastfeeding off to a good start and overcome any challenges.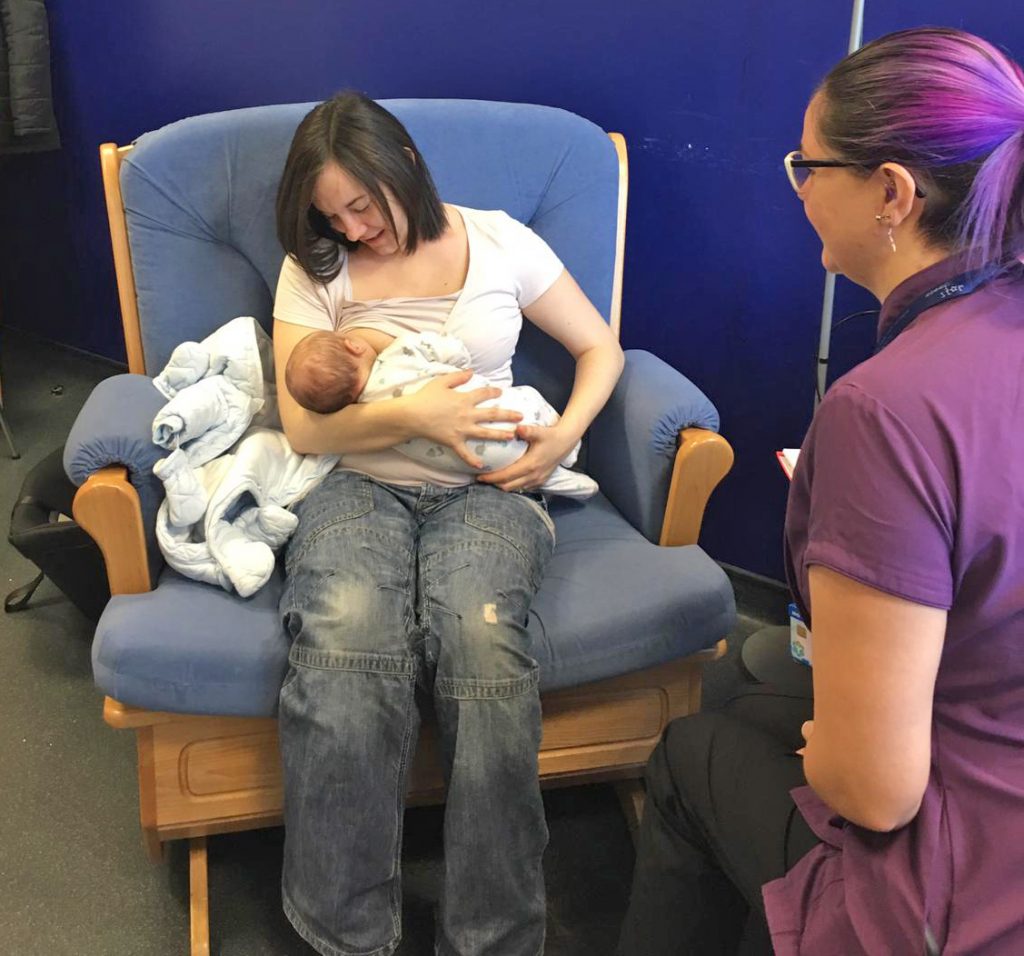 In addition, our Infant Feeding Team led by Clinical Lead Lindsey Perry runs community infant feeding groups for expectant women, mums with newborns and those with older infants.
The groups offer information about infant feeding and give women a chance to meet other local mothers; benefitting from chatting and sharing experiences.
Our Infant Feeding Team is available to offer specialist advice if needed.
Midwives or health visiting staff can refer mums to these groups but they are openly accessible, so mums can simply pop in and receive whatever support they feel would be helpful for their feeding journey.
If feeding presents more complex challenges, our Infant Feeding Team can offer more individualised support, within a community setting or by visiting mothers at home.