We have updated our Vision to reflect the closer working between Walsall Healthcare NHS Trust and The Royal Wolverhampton NHS Trust and to focus on our core purpose of improving the health and wellbeing of our communities.
Our Vision is, "To deliver exceptional care together to improve the health and wellbeing of our communities",  This is underpinned by four strategic objectives, which we are calling "the four C's"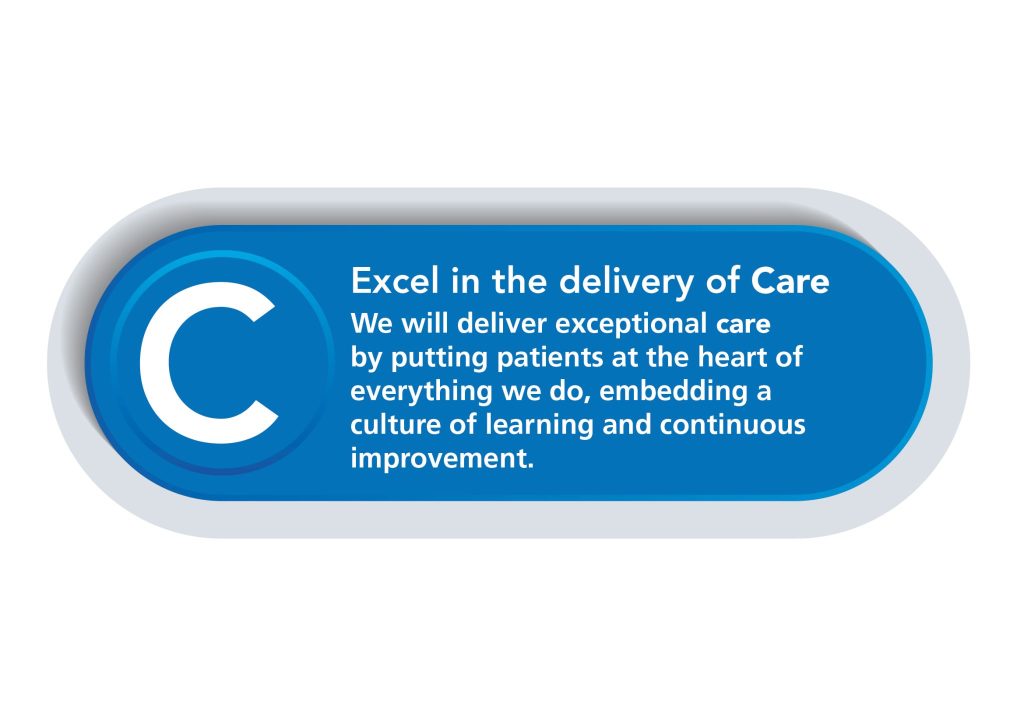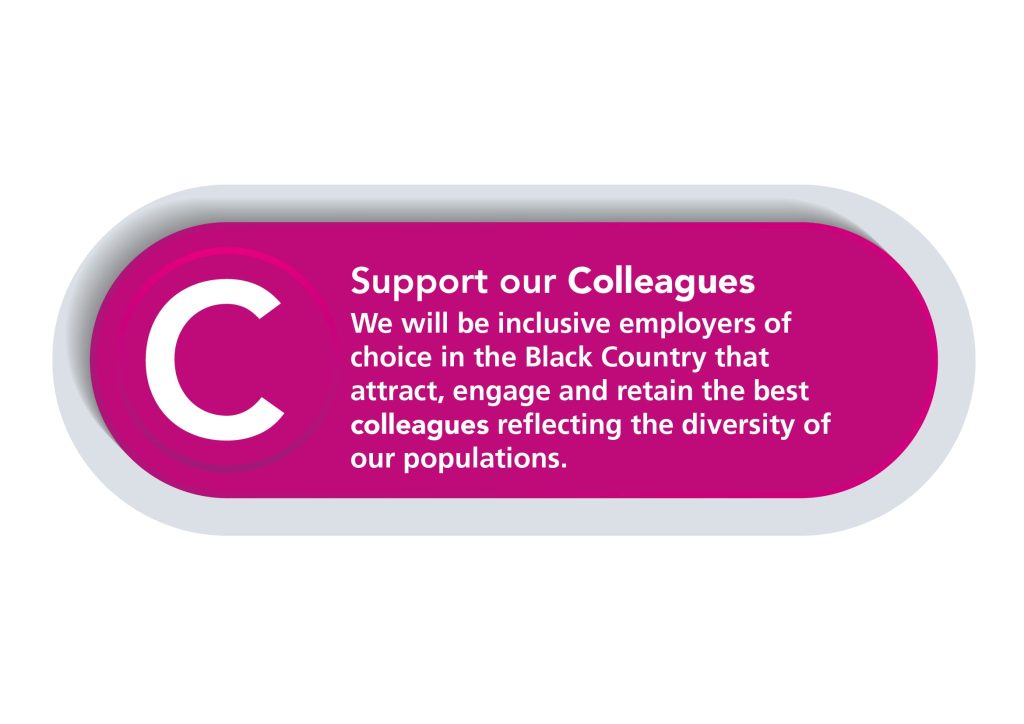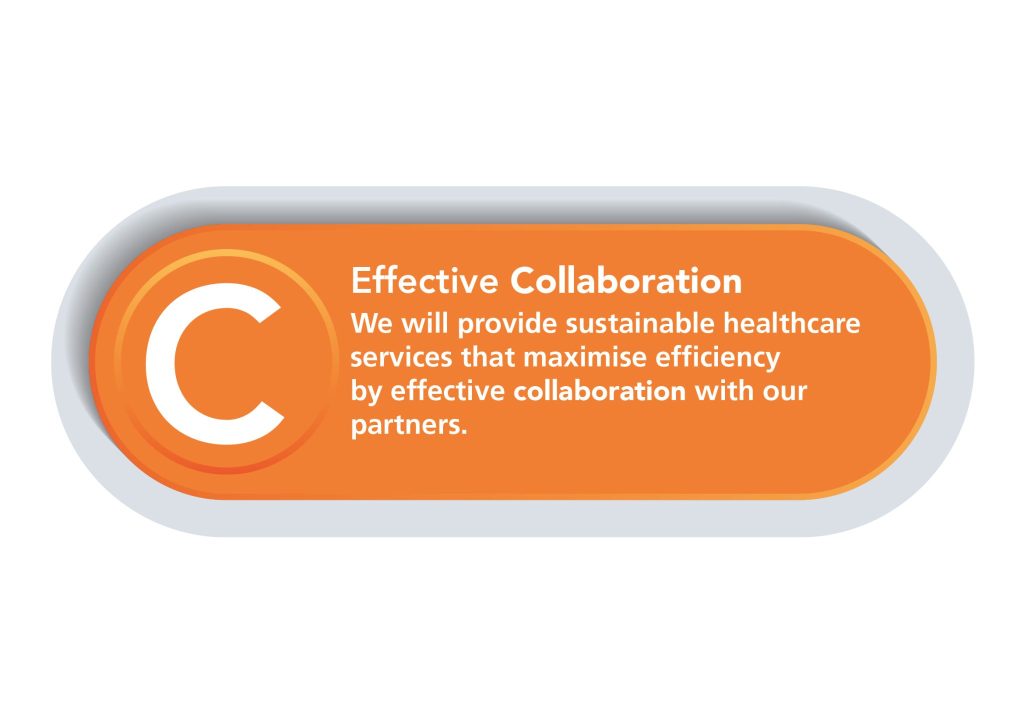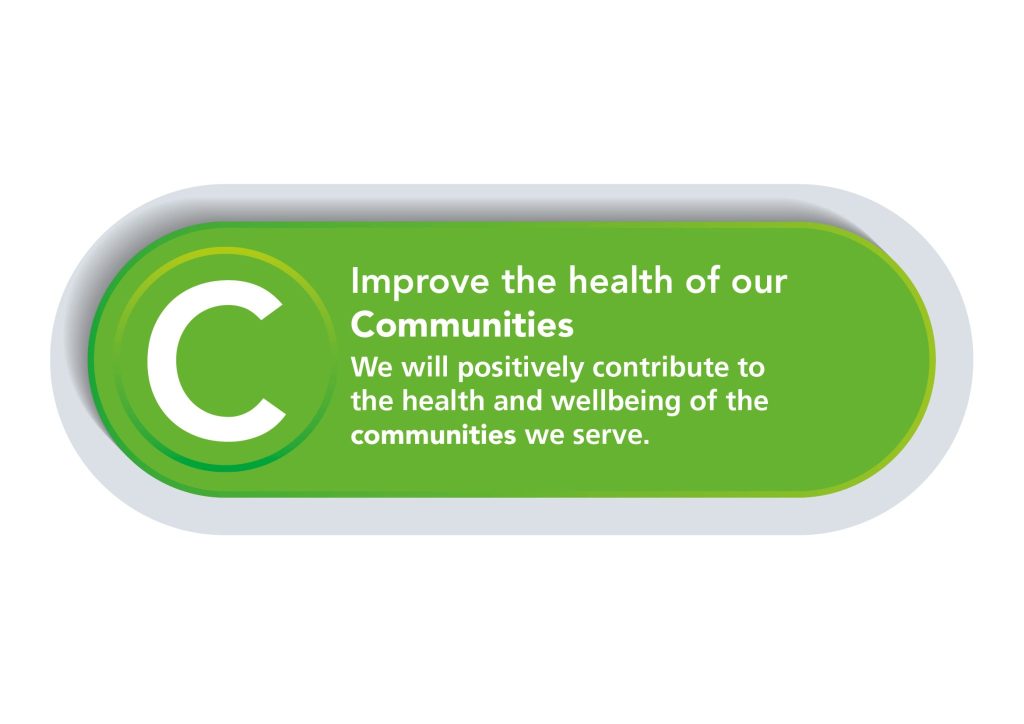 Our values: Upholding what's important to us as a Trust
As well as revising our vision, we engaged with colleagues to agree the values and individual behaviours that we wish to project in our working environments.
Respect

"We are open, transparent and honest, and treat everyone with dignity and respect"
I appreciate others and treat them courteously with regard for their wishes, beliefs and rights
I understand my behaviour has an impact on people and strive to ensure that my contact with them is positive
I embrace and promote equality and fairness. I value diversity and understand and accept our differences. I am mindful of others in all that I do.
Compassion
"We value people and behave in a caring, supportive and considerate way"
I treat everyone with compassion. I take time to understand people's needs, putting them at the heart of my actions
I actively listen so I can empathise with others and include them in decisions that affect them
I recognise that people are different and I take time to truly understand the needs of others
I am welcoming, polite and friendly to all.
Professionalism
"We are proud of what we do and are motivated to make improvements, develop and grow"
I take ownership and have a 'can-do' attitude. I take pride in what I do and strive for high standards
I don't blame others. I seek feedback and learn from mistakes to make changes to help me achieve excellence in everything I do
I act safely and empower myself and others to provide high quality, effective patient-centred services.
Teamwork
"We understand that to achieve the best outcomes we must work in partnership with others"
I value all people as individuals, recognising that everyone has a part to play and can make a difference
I use my skills and experience effectively to bring out the best in everyone else
I work in partnership with people across all communities and organisations.