Raising funds to make a difference
Well Wishers delivers a variety of fundraising initiatives throughout the year that make a real difference to patients, their families and the staff that treat them.
As  the official registered charity of Walsall Healthcare NHS Trust, all money raised is spent exclusively for charitable purposes to improve the health and well being of patients across the Trust's hospital and community services. Every single penny is held and accounted for independently from the Trust's NHS funds.
Your efforts, support and donations make a huge difference; improving the hospital environment, buying medical equipment and helping us go beyond the NHS standard.
Our Vision – To raise money for things over and above what the NHS is able to provide.
Our Mission – To make a difference to the experience of patients and their families using our services.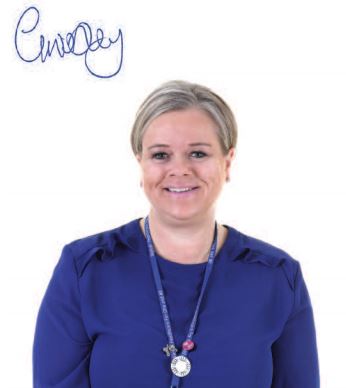 Georgie Westley, Fundraising Manager
Georgie has worked in the NHS for more than 20 years, latterly within public engagement roles, and is passionate about working with local communities to make a difference to the people of all ages who use healthcare services in Walsall.
Some of Georgie's fundraising highlights:
Establishing an annual programme of events which include a boxing match, working in partnership with Well Wishers patron and local boxing hero Martin Gethin
Creating a state-of-the-art sensory playroom on Walsall Manor Hospital's Paediatric Assessment Unit
Purchasing Active Birthing beds for Maternity Services
Setting up a Baby Aid appeal for mums-to-be who need additional support
Refurbishing the sensory room used by children with disabilities and complex needs at the Child Development Centre in Shelfield
Working with the family of a teenager who died from brittle asthma to revamp a "chill out room" for young people on the children's ward
Funding an adapted Tai Chi course for Multiple Sclerosis and Parkinson's the Community Neurological Rehabilitation Team
Georgie said: "I have had the privilege of working with some incredible people during my time as Fundraising Manager; people with a can do attitude who want to enhance our services with items above and beyond what the NHS can provide.
"It is so rewarding to be able to show the generous people of this borough how their donations – no matter how small – have been put to good use in both our hospital and community services. I love my job and am continually amazed by our fundraisers and supporters, many of whom have experienced tragedy and loss, who just want to help others."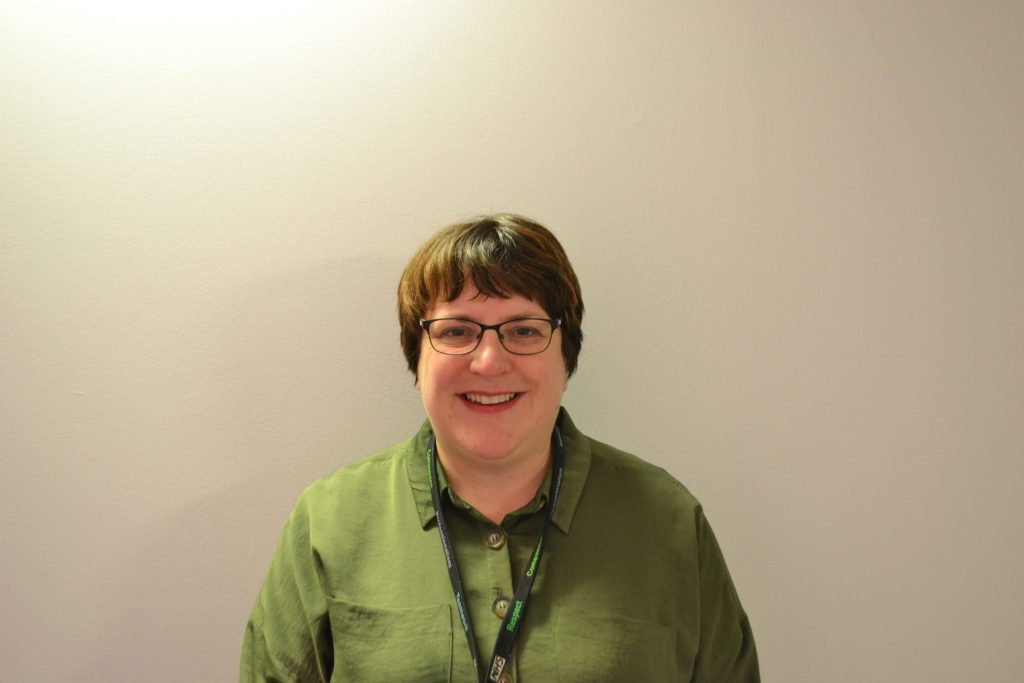 Tina Faulkner, Senior Communications & Engagement Manager
Tina joined Walsall Healthcare NHS Trust in 2015 following careers in journalism and Local Government. She supports Georgie with charity promotion and publicity as well as engagement across the trust.
Tina said: "Anyone who supports our charity appeals or who holds fundraising events for us is interviewed and photographed so we can spread the word via our social media channels and on our website and we can alert the local media.
"In this role I can be interviewing boxers in their training session one minute, groups of friends who have held a fundraising event the next and Georgie and I meet so many inspirational people with hearts of gold.
"We also invite supporters back into the hospital or our community services to see completed projects and talk to the patients and families who have benefitted."
What people are saying about Walsall Healthcare…
The support is amazing. The staff provide you with lots of information and various options. For me the support of the breastfeeding team has been more than valuable.
The building is bright and welcoming with good facilities. We were greeted by a helpful friendly member of staff when we arrived. Signage is clear and day clinic not far from entrance. All staff were very professional.
The waiting time was brilliant my daughter was pretty much seen straight away and the nurses and doctors were so friendly and took the time to talk to her and listen to her. It was her first experience of hospital and she said on the way out those ladies were so kind mummy she's only three.
It is warm and friendly and beautiful decor and very comfortable. Nothing is too much trouble for the staff. They serve you with tea, coffee and snacks so all in all a great stay.
Ward staff very welcoming, both doctors and nurses have looked after me. Explained well and answered all questions, make me feel cared for. Thank You especially to nurse Kim
Staff very helpful and keep everyone informed. The doctor and his nurse are very gentle and caring. No complaints. Very satisfied indeed.
All staff are really helpful and considerate to my needs. As a first time Mum I had so much support from all staff. All my questions answered, everything explained to myself and my husband. Steph the midwife during labour was amazing, kept us calm and delivered baby properly. Thank you
All the staff, midwives and nurses are very helpful and patient for Mum and the advice for baby is really informative and it has been a pleasure to receive the help