Walsall Healthcare NHS Trust is run by a Board of Directors made up of Executive and Non-Executive Directors.
Like any other large organisation, we need a 'top-level' group of people who meet and take decisions so that everyone works together towards common goals, ensures the safest care of our patients and spends our money in the best way.
Our Board of Directors does this and each Director has a specific area of responsibility.
They meet every month in public and documentation for these meetings can be viewed here.
The Board does, however, have to discuss some matters in private (for reasons set out in the Freedom of Information Act 2000) and holds a separate private session. The papers for this meeting are not published.
Danielle Oum - Chair of the Board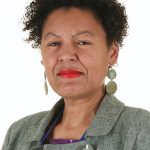 Non-executive director Appointed April 2016 Voting position
Danielle has more than 10 years' experience of leading public service business improvement and programme management and has also worked extensively in the private sector, building and leading international teams.  Danielle's professional expertise is in stakeholder engagement and transformational change. Her other professional interests are socio-economic inclusion, cross-sector partnerships and regeneration. Danielle joined Dudley and Walsall Mental Health Partnership NHS Trust as Chair in 2014, but has recently resigned to become Chair at our Trust.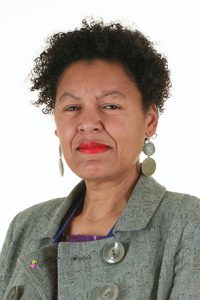 Danielle Oum
Chair of the Board
John Dunn, Non-Executive Director and Chair of Performance, Finance and Investment Committee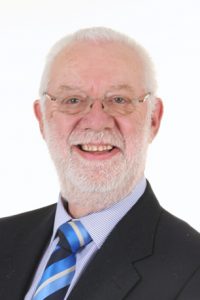 Non-executive director Appointed February 2015 Voting position
John's professional life was spent almost exclusively in the Telecoms sector and he has extensive experience in the field of operations, and customer service.  His career includes 20 years experience at divisional board level in a variety of executive and non-executive roles and his last position with BT was as Managing Director Openreach. As MD, he was responsible for the delivery and repair of customer service and for the provision and maintenance of the local access network for the south of the UK.  Away from the boardroom, John is a keen walker and cyclist and enjoys nothing better than hill walking with his red setter.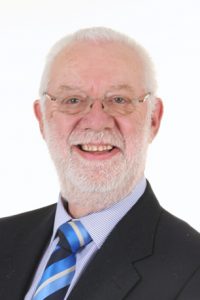 John Dunn
Non-Executive Director
Chair of Performance, Finance and Investment Committee
Philip Gayle - Non-Executive Director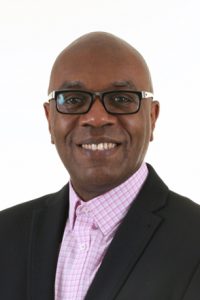 Non-executive director Appointed November 2017 (Previously appointed August 2016 as Associate Non-executive Director) Voting position
Phil Gayle is currently CEO for Connect West Midlands an organisation that supports those affected by substance misuse. Phil has considerable experience in the health sector and has also worked as a NED for SWB NHS Trust. Phil is passionate about contributing to improving services for patients in particular their experience of care at the Trust and has a strong interest in equality, diversity and ethics. Phil will be the non-executive champion for patient care and also for equality and diversity.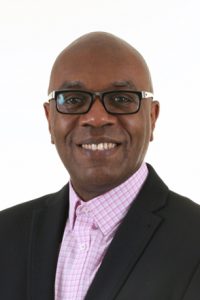 Philip Gayle
Non-Executive Director
Chair of People & OD Committee
Sally Rowe, Associate Non-Executive Director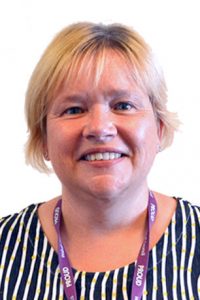 Associate non-executive director
Appointed October 2019 Non-voting position
Sally Rowe has been a qualified social worker for 30 years, working across children's and adults services in different types of local authorities and in frontline and management roles. She has also spent time as Her Majesty's Inspector of local authorities and a senior manager within Ofsted. She is now Director of Children's Services in Walsall, a Non-Executive Director of a Health Trust and a Trustee of a national charity Grandparents Plus.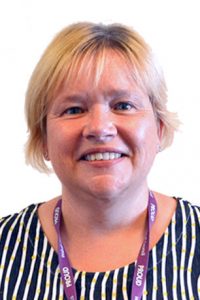 Sally Rowe
Associate Non-Executive Director
Anne Baines, Non-Executive Director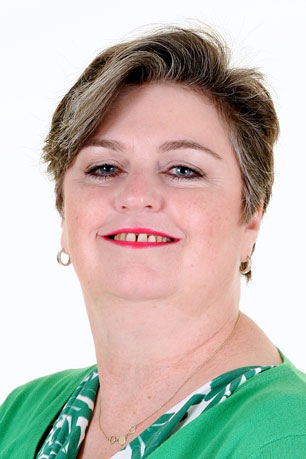 Non-executive director Appointed July 2018 Voting position
Anne has had near 40 years experience within the NHS in the West Midlands. Before taking (semi) retirement in 2017 she had spent the last 15 years in and around Board level roles in both providing and commissioning roles covering strategy, business development and transformation, communications and HR. She was the Director Strategy at Walsall Healthcare Trust from 2010-2014 and is happy to have returned as a non-executive member as she has fond memories of the Trust and colleagues working there. Anne is a member of the Quality and Saftey Committee and has been appointed the NED lead for the Freedom to Speak Up policy.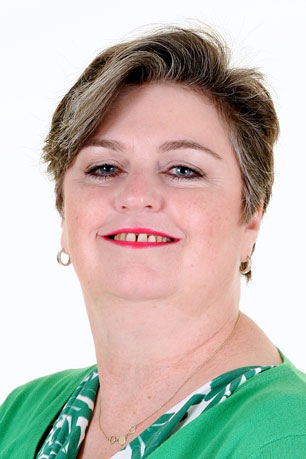 Anne Baines
Non-Executive Director
Paul Assinder, Associate Non-Executive Director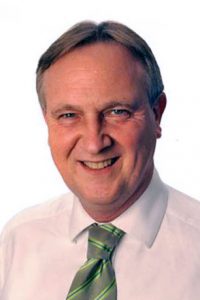 Associate Non-Executive Director Appointed October 2019 Non-voting position
Paul is one of the most experienced and respected finance professionals working in healthcare in the UK. He was elected as National President of the Healthcare Financial Management Association (HFMA), the leading professional body for finance staff working in UK healthcare, in December 2009 and has more than 25 years' experience at board level in both the public and commercial sectors.
Doubly qualified as an accountant, with a University background in both economics and management, he trained and worked with Ernst & Young Co in the UK after graduation, before specialising in the healthcare and technology sectors.
Paul is a graduate of the Senior Managers Course at Insead (French Business School) and was one of the first FDs to be selected to join the elite NHS Top Leaders Programme in 2010. 

Paul has a broad portfolio of financial and business experience most recently as European CFO of the US transformational genomics provider Nant Health Inc. 

In the local NHS Paul has advised policy makers on transformational change through the NHS STP Programme and has also served as Director of Finance and Deputy Chief Executive of Dudley Group NHS Foundation Trust. Before that he held similar positions at Sandwell & West Birmingham Hospitals NHS Trust, Birmingham City Hospital NHS Trust and a number of other board-level appointments in the NHS and private sector.
He is committed to the development of the next generation of healthcare leaders and holds the position of Senior lecturer at the University of Wolverhampton Business School and with others, founded the MBA qualification in Business & Finance for the HFMA Academy in 2017.
Qualifications:
·         Fellow of the Association of Chartered Certified Accountants (FCCA)
·         Qualified Member of Chartered Institute of Public Finance and Accountancy (CIPFA)
·         Fellowship of Healthcare Financial Management Association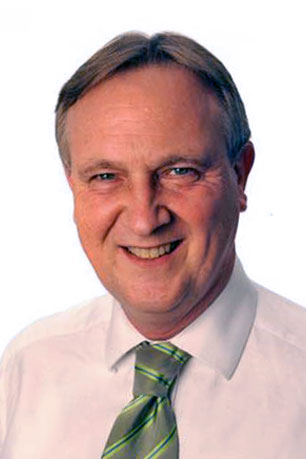 Paul Assinder
Associate Non-Executive Director
Pam Bradbury, Non-Executive Director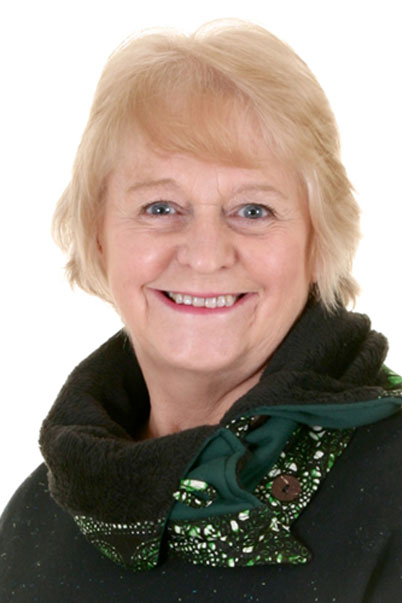 Non-executive director Appointed December 2018 Voting position
Pam Bradbury was a Registered Nurse for 40 years and worked in the NHS for the majority of her career, she spent 4 years as Nursing Officer at the Department of Health,  providing professional advice on policies related to improving access to Primary Care, including the development of nurse led services to include NHS walk-in centres and NHS Direct.
Pam is well known in her field for challenging existing practice to improve outcomes and experience for individuals and has been recognised for her contribution to developing integrated, patient focused services.
Since retirement Pam has continued to champion the voice of local people and spent 5 years as Chair of Healthwatch Dudley and Committee Member of Healthwatch England and People Champion at the NHS Leadership Academy.
Pam is Chair of the Quality, Patient Experience and Safety Committee and a member of the People, Organisation and Development Committee and is NED lead for Freedom to Speak Up.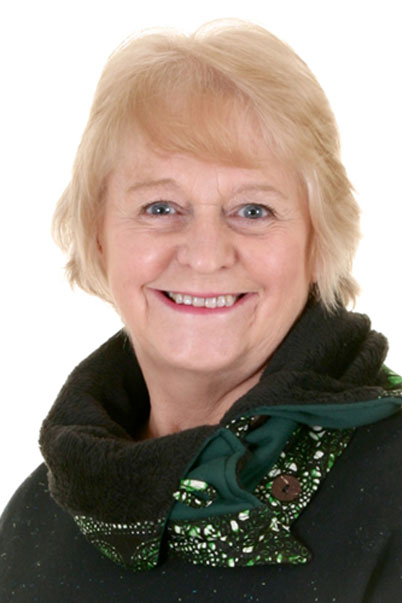 Pam Bradbury
Non-Executive Director
Rajpal Virdee, Associate Non-Executive Director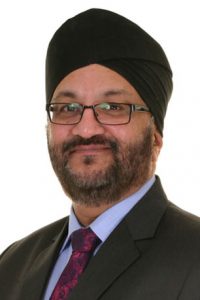 Associate non-executive director Appointed October 2019 Non-voting position
Rajpal or Raj, as he is known, has 30+ years of being being involved in both the public and voluntary sector. Initially, a social worker rapidly moving through to senior management in Dudley Social Services and latterly at Birmingham Social Services.
He has extensive experience with health care bodies, in the capacity of a Non-Executive Director, which included East Birmingham Primary Care Trust, Walsall Primary Care Trust and Walsall Clinical Commissioning Group.
Amongst his many achievements as a Non – Executive Director include, the development of Castle Vale Health Care Centre, Pelsall Medical Health Centre and Walsall Hospice where he was the Chair of the project.
Another passion of Raj is the provision of affordable housing and he has been involved with numerous hosing associations, including Black Country Housing Group where as Vice Chair he lead the development of numerous affordable housing schemes, to the benefit of local families.
Raj was appointed in 2002 by the Judiciary to sit as as a Lay Member at the Birmingham Employment Tribunal, which deals with employment disputes between employers and employees over employment rights.
A personal passion of Raj is the delivery of equality in both private and public sector organisations, such that his wide experience and knowledge is often sought prior to implementing organisational change.
Raj will be a member of the People and Organisational Committee, and the QPES (Quality, Patient Experience and Safety) Committee for the Trust. He will also chair the Equality and Diversity Committee.
Raj's past-times include music and yoga, and he also enjoys cooking.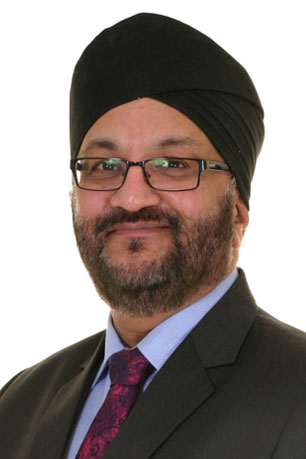 Rajpal Virdee
Associate Non-Executive Director
Ben Diamond, Non-Executive Director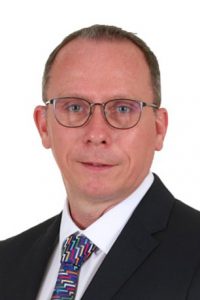 Non-executive director Appointed October 2019 Voting position
Ben has recently retired from the Fire Service after over 30 years working in emergency response and senior management positions throughout the West Midlands.
During his time in the Fire Service, he developed many innovative partnerships, all focussing on prevention of incidents and ill health. Ben's focus is on prevention being better than cure and he is keen to influence partnerships to develop this principle at Walsall Healthcare NHS Trust.
Ben also has a keen interest in Organisational Development and equality & diversity with considerable experience of influencing change and positive culture in organisations.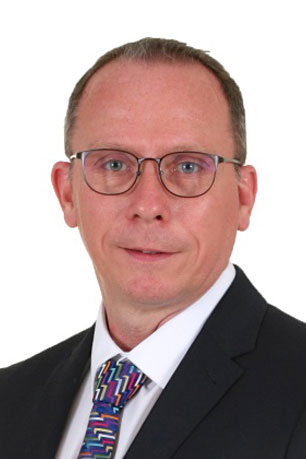 Ben Diamond
Non-Executive Director
Glenda Augustine - Executive Director of Planning and Improvement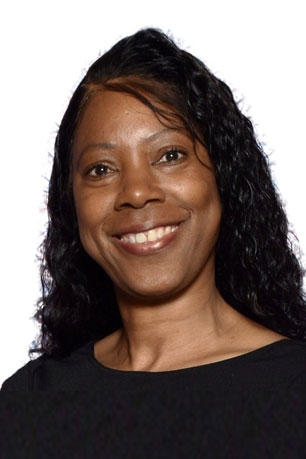 Executive director
Appointed August 2020 Non-voting position
Glenda was previously the Head of Intelligence, Knowledge Management and Innovation for RightCare, an NHS England and NHS Improvement transformational programme. She has a wide and varied career in the NHS, training as a general nurse, midwife and health visitor, working as a clinical nurse specialist, lead nurse and specialist midwife in haemoglobin disorders and with the National Screening Committee as National Lead for Child Health Screening Co-ordinators. During this period Glenda was also a bank midwife at Walsall. She has maintained her long-standing interest in haemoglobin disorders and she is currently chair of the National Sickle Cell and Thalassaemia Advisory Group.
Her interest in prevention, population health and inequalities led to the completion of a Masters in Public Health at the University of Nottingham, before joining the Public Health Training Scheme in the East Midlands. She was a Consultant in Public Health in Stoke and Wolverhampton prior to her post in RightCare and she has maintained Public Health registration alongside nursing registration.
Glenda is responsible for Planning and Improvement for the Trust and is keen to work across the organisation to improve quality and outcomes, reduce unwarranted variation and inequalities through the intelligent use of data, evidence-based planning and Quality Improvement.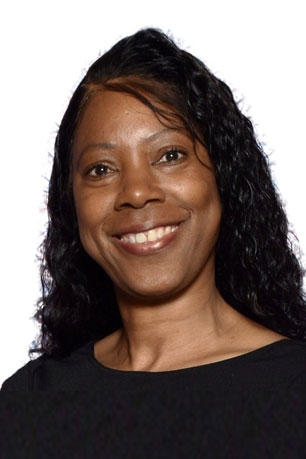 Glenda Augustine
Director of Planning and Improvement