Walsall Healthcare NHS Trust is run by a Board of Directors made up of Executive and Non-Executive Directors.
Like any other large organisation, we need a 'top-level' group of people who meet and take decisions so that everyone works together towards common goals, ensures the safest care of our patients and spends our money in the best way.
Our Board of Directors does this and each Director has a specific area of responsibility.
They meet every month in public and documentation for these meetings can be viewed here.
The Board does, however, have to discuss some matters in private (for reasons set out in the Freedom of Information Act 2000) and holds a separate private session. The papers for this meeting are not published.
Danielle Oum - Chair of the Board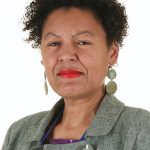 Non-executive director Appointed April 2016 Voting position
Danielle has more than 10 years' experience of leading public service business improvement and programme management and has also worked extensively in the private sector, building and leading international teams.  Danielle's professional expertise is in stakeholder engagement and transformational change. Her other professional interests are socio-economic inclusion, cross-sector partnerships and regeneration. Danielle joined Dudley and Walsall Mental Health Partnership NHS Trust as Chair in 2014, but has recently resigned to become Chair at our Trust.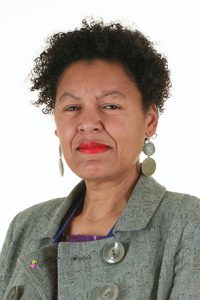 Danielle Oum
Chair of the Board
John Dunn, Non-Executive Director and Chair of Performance, Finance and Investment Committee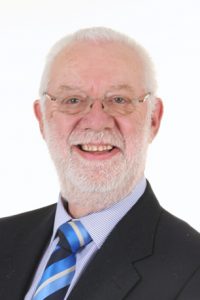 Non-executive director Appointed February 2015 Voting position
John's professional life was spent almost exclusively in the Telecoms sector and he has extensive experience in the field of operations, and customer service.  His career includes 20 years experience at divisional board level in a variety of executive and non-executive roles and his last position with BT was as Managing Director Openreach. As MD, he was responsible for the delivery and repair of customer service and for the provision and maintenance of the local access network for the south of the UK.  Away from the boardroom, John is a keen walker and cyclist and enjoys nothing better than hill walking with his red setter.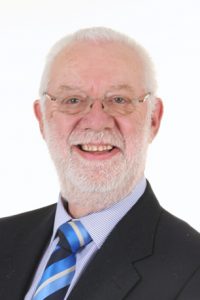 John Dunn
Non-Executive Director
Chair of Performance, Finance and Investment Committee
Sukhbinder Heer, Non-Executive Director and Chair of Audit Committee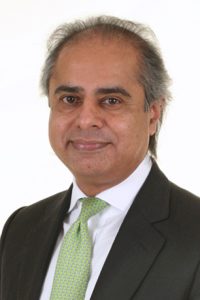 Non-executive director Appointed September 2016 Voting position
Sukhbinder has over 30 years senior management experience in corporate finance and private equity as well as leading one of the UK's top professional services companies. Over the past few years Sukhbinder has also undertaken a number of non-executive positions in private, public and charity sectors and is currently is also NED and Chair of Audit at Birmingham Community Healthcare Foundation Trust (BCHCFT). Sukhbinder will also be Chair of the Audit Committee at Walsall.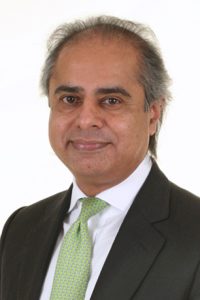 Sukhbinder Heer
Non-Executive Director
Chair of Audit Committee
Philip Gayle - Non-Executive Director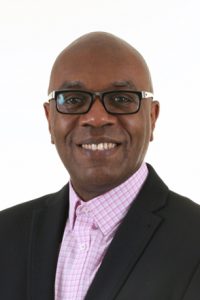 Non-executive director Appointed November 2017 (Previously appointed August 2016 as Associate Non-executive Director) Voting position
Phil Gayle is currently CEO for Connect West Midlands an organisation that supports those affected by substance misuse. Phil has considerable experience in the health sector and has also worked as a NED for SWB NHS Trust. Phil is passionate about contributing to improving services for patients in particular their experience of care at the Trust and has a strong interest in equality, diversity and ethics. Phil will be the non-executive champion for patient care and also for equality and diversity.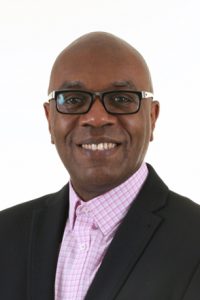 Philip Gayle
Non-Executive Director
Chair of People & OD Committee
Paula Furnival, Associate Non-Executive Director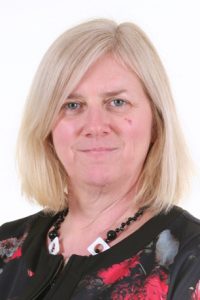 Associate non-executive director
Non-voting position
Paula Furnival is the Executive Director of Adult Social Care for Walsall Council, and her experience has been gained in working within the NHS and councils who have social care responsibility.
Prior to that Paula was a solicitor working in criminal, youth court and child care law, where she gained a real insight into the social and emotional issues facing many families which led to her gaining her first role in social care in Knowsley on Merseyside over 20 years ago.
She has been a District Director in Staffordshire where she was a commissioner and provider of services across a population of about 150,000, running assessment and care management support for older people, mental health and learning and physical disability services and, care homes, and day services.
In 2010, Paula was part of a small team who helped to form a new provider of community health and social care, the Staffordshire and Stoke on Trent Partnership NHS Trust; the largest single integrated provider of health and care. More recently Paula has worked for NHS England supporting commissioning delivery and transformation developing CCG five year plans, negotiating on Better Care Fund plans and leading programmes of integrated commissioning, prevention and early intervention support.
She describes herself as an advocate of enabling people to live as independently as possible and works to integrate services to best meet the needs of local communities.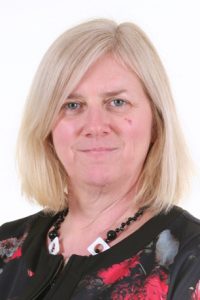 Paula Furnival
Associate Non-Executive Director
Anne Baines, Non-Executive Director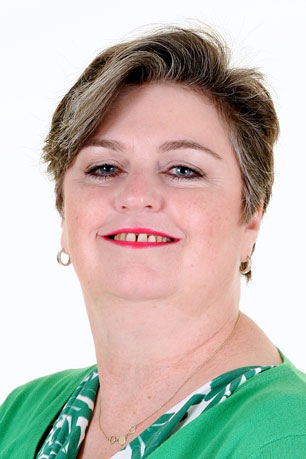 Non-executive director Appointed July 2018 Non-voting position
Anne has had near 40 years experience within the NHS in the West Midlands. Before taking (semi) retirement in 2017 she had spent the last 15 years in and around Board level roles in both providing and commissioning roles covering strategy, business development and transformation, communications and HR. She was the Director Strategy at Walsall Healthcare Trust from 2010-2014 and is happy to have returned as a non-executive member as she has fond memories of the Trust and colleagues working there. Anne is a member of the Quality and Saftey Committee and has been appointed the NED lead for the Freedom to Speak Up policy.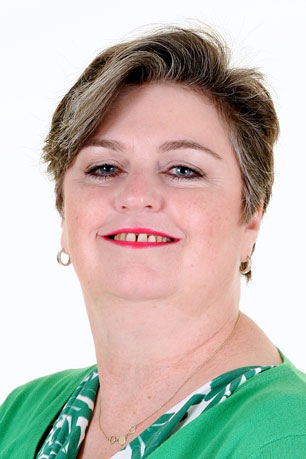 Anne Baines
Non-Executive Director
Alan Yates, Non-Executive Director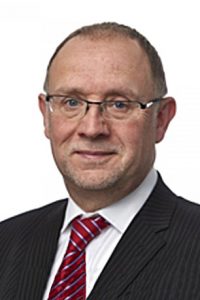 Non-Executive director Appointed August 2018 Non-voting position
Alan has over 25 years senior management experience in the affordable housing sector in regeneration and development, primarily in the Black Country. He has a particular interest in the relationship between housing and health and he is the Chairman of the Sustainable Housing Action Partnership (SHAP), the National Housing Federation Regional Investment Group, and Energiesprong UK.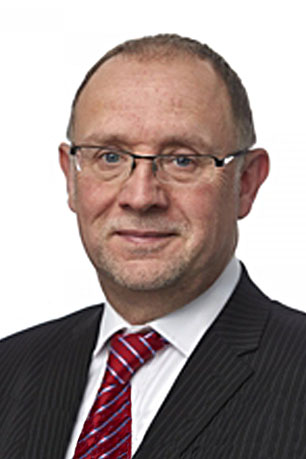 Alan Yates
Non-Executive Director
Pam Bradbury, Non-Executive Director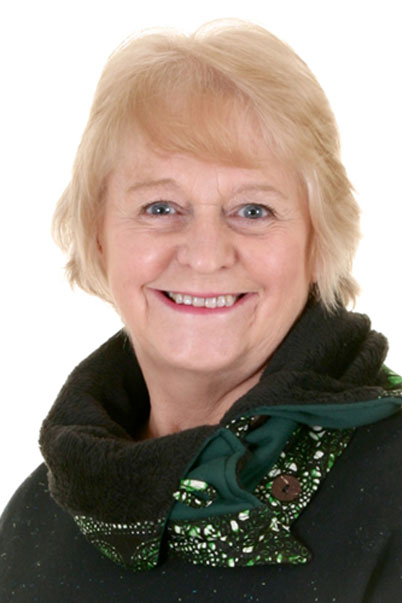 Non-executive director Appointed December 2018 Voting position
Details to follow.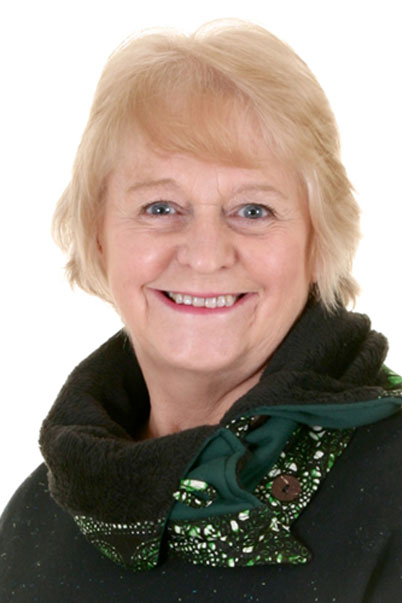 Pam Bradbury
Non-Executive Director
Dr Liz England, Associate Non-Executive Director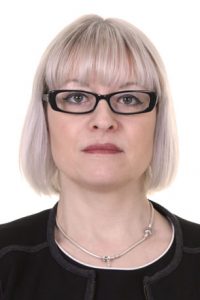 Associate non-executive director Appointed December 2018 Non-voting position
Dr Liz England is a GP working in a busy inner-city practice in Birmingham since 2005, where she leads on mental health and learning disabilities. She is also the Mental Health and Learning Disability Clinical Lead for Sandwell West Birmingham (SWB) CCG. Prior to this, Liz trained as a clinical academic in the Department of Primary Care. She gained her PhD in Mental Health at the University of Birmingham and led the mental health team for a number of years and was principle investigator on a number of NIHR funded research studies exploring the development of integrated primary care mental health service models.
After thirteen years as an academic clinician, she decided to have a more direct influence on mental health service development and took up the post of clinical commissioner in SWB CCG. Working with the Joint Commissioning team for mental health in Birmingham and a range of other partners, including people with lived experience of mental health problems, she has been involved in developing community based integrated primary care mental health services and improving specialist mental health services such as Early Intervention Services. She is especially interested in developing preventative, holistic services that support people's bio-psycho-social needs before mental health problems develop. This is particularly important children and young people. Important aspects of this role include quality and safety and safeguarding.
She is also currently a national clinical advisor for the NCCMH community mental health team pathway being developed, working with an inspiring group of people from all backgrounds and is the RCGP Mental Health and Whole Person Care Clinical Lead. She wrote the RCGP mental health position statement and has been supporting the development of the mental health curriculum for trainee GPs and provide educational resources for GP colleagues.
Personal interests include a love of cooking, taking her dog for a walk (and carrying him most of the way!) and yoga.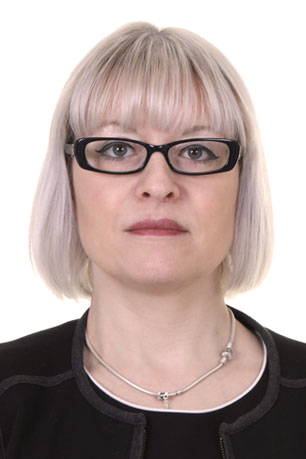 Dr Liz England
Associate Non-Executive Director