Walsall Healthcare NHS Trust is run by a Board of Directors made up of Executive and Non-Executive Directors.
Like any other large organisation, we need a 'top-level' group of people who meet and take decisions so that everyone works together towards common goals, ensures the safest care of our patients and spends our money in the best way.
Our Board of Directors does this and each Director has a specific area of responsibility.
They meet every month in public and documentation for these meetings can be viewed here.
The Board does, however, have to discuss some matters in private (for reasons set out in the Freedom of Information Act 2000) and holds a separate private session. The papers for this meeting are not published.
A Declaration of Interest Register (Updated March 2021) is also available to view.
Prof. Steve Field - Chair of the Board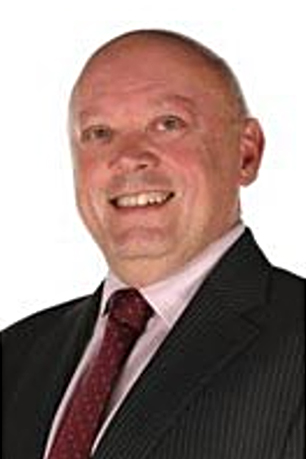 Non-executive director
Appointed March 2021 Voting position
Professor Steve Field CBE FRCP FFPH FRCGP
Professor Field holds a number of roles at various organisations including Chair at the Royal Wolverhampton NHST Trust, Trustee at Nishkam Healthcare Trust, and Trustee of Pathway – Healthcare for Homeless People.
Steve was the Chief Inspector of General Practice, Primary Medical Services and Integrated Care at the Care Quality Commission (CQC). He has held several Board positions in the NHS including, Non-Executive Director at University College London Partners Academic Health Science Partnership Board, Deputy National Medical Director at NHS England, Regional Postgraduate Dean for NHS West Midlands, and Chairman of the Government's Inclusion Health Board. He also held the position of Chairman of The Royal College of GPs, and has been a faculty member at the Harvard Macy Institute of Harvard University in the USA.
He has been awarded a number of honorary degrees and also holds academic appointments at the University of Birmingham and the University of Warwick.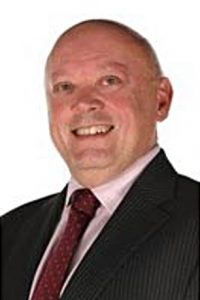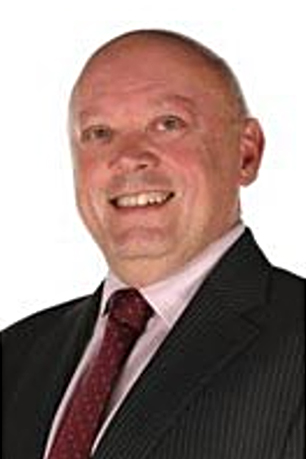 Prof. Steve Field
Chair of the Board
John Dunn, Non-Executive Director and Chair of Performance, Finance and Investment Committee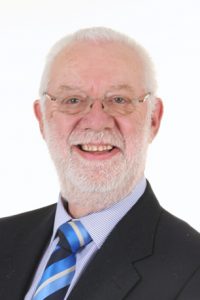 Non-executive director
Appointed February 2015 Voting position
John's professional life was spent almost exclusively in the Telecoms sector and he has extensive experience in the field of operations, and customer service.  His career includes 20 years experience at divisional board level in a variety of executive and non-executive roles and his last position with BT was as Managing Director Openreach. As MD, he was responsible for the delivery and repair of customer service and for the provision and maintenance of the local access network for the south of the UK.  Away from the boardroom, John is a keen walker and cyclist and enjoys nothing better than hill walking with his red setter.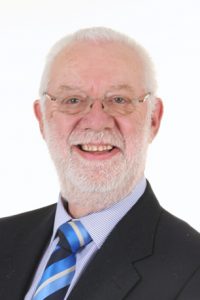 John Dunn
Non-Executive Director
Chair of Performance, Finance and Investment Committee
Junior Hemans - Non-Executive Director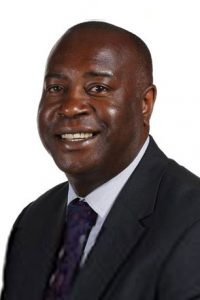 Non-executive director Appointed February 2021 Voting position
Junior Hemans has significant years of experience within the public and voluntary sectors. He previously worked for the Housing Corporation for 10 years as a regulation manager and as a consultant for PricewaterhouseCoopers for ten years, and is a Non-Executive Director at the Royal Wolverhampton NHS Trust.
Junior was a founding member and the first treasurer of the African Caribbean Community Initiative Mental Health Project, which provides support to individuals and families that are experiencing mental health issues. He has also served as treasurer to the West Midlands Caribbean Parents & Friends Association and to the Heath Town Senior Citizens Welfare Project.
Junior currently runs his own small consultancy and is a property developer/landlord. He specialises in governance, business start-up, business development and social housing and regeneration.
Junior is also a vising lecturer at the University of Wolverhampton Business School, lecturing in strategic management, marketing, leisure and operations.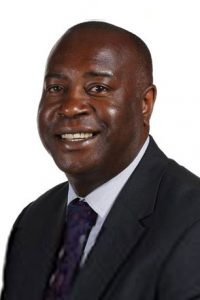 Junior Hemans
Non-Executive Director
Chair of People & OD Committee
Pam Bradbury, Non-Executive Director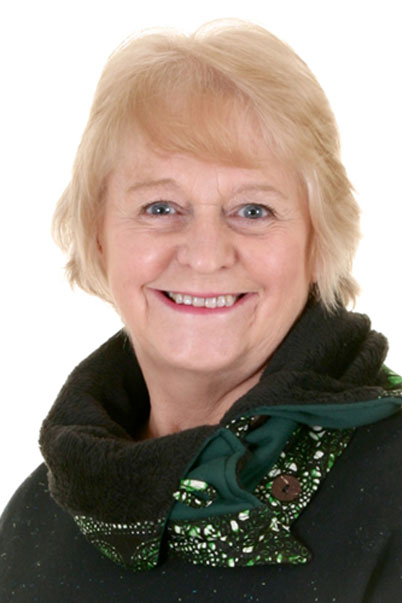 Non-executive director Appointed December 2018 Voting position
Pam Bradbury was a Registered Nurse for 40 years and worked in the NHS for the majority of her career, she spent 4 years as Nursing Officer at the Department of Health,  providing professional advice on policies related to improving access to Primary Care, including the development of nurse led services to include NHS walk-in centres and NHS Direct.
Pam is well known in her field for challenging existing practice to improve outcomes and experience for individuals and has been recognised for her contribution to developing integrated, patient focused services.
Since retirement Pam has continued to champion the voice of local people and spent 5 years as Chair of Healthwatch Dudley and Committee Member of Healthwatch England and People Champion at the NHS Leadership Academy.
Pam is Chair of the Quality, Patient Experience and Safety Committee and a member of the People, Organisation and Development Committee and is NED lead for Freedom to Speak Up.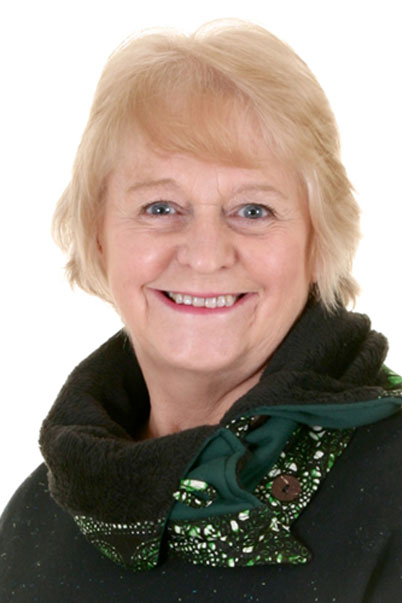 Pam Bradbury
Non-Executive Director
Mary Martin, Non-Executive Director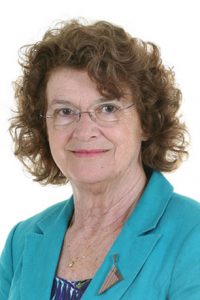 Non-executive director Appointed April 2021 Voting position
Mary Martin has senior executive experience in both the public and private sectors. Her business focus has included strategy, business risk assessment, team building, change management, quality management, investigations, controls and reporting. Financing activities cover bank refinancing, private equity, acquisitions and disposals of business and major assets and exit planning.
She currently runs her own small consultancy business having for four years been Pro-Vice Chancellor of Birmingham City University. Prior to this her career has included working with Advantage West Midlands; a private venture fund manager focussed on technology start-ups and she was a Partner with Arthur Andersen, one of the largest international accounting practices.
Mary is a trustee of two major Midlands-based arts charities – Performances Birmingham and Midland Art Centre.
She is a Fellow of the Institute of Chartered Accountants and Oxford University engineering graduate.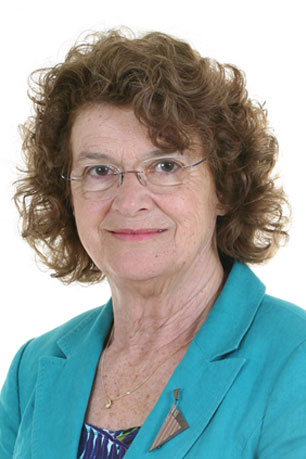 Mary Martin
Non-Executive Director
Paul Assinder, Associate Non-Executive Director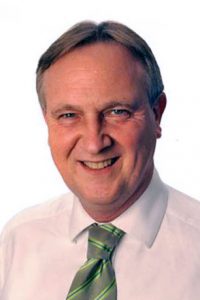 Associate Non-Executive Director Appointed October 2019 Non-voting position
Paul is one of the most experienced and respected finance professionals working in healthcare in the UK. He was elected as National President of the Healthcare Financial Management Association (HFMA), the leading professional body for finance staff working in UK healthcare, in December 2009 and has more than 25 years' experience at board level in both the public and commercial sectors.
Doubly qualified as an accountant, with a University background in both economics and management, he trained and worked with Ernst & Young Co in the UK after graduation, before specialising in the healthcare and technology sectors.
Paul is a graduate of the Senior Managers Course at Insead (French Business School) and was one of the first FDs to be selected to join the elite NHS Top Leaders Programme in 2010. 

Paul has a broad portfolio of financial and business experience most recently as European CFO of the US transformational genomics provider Nant Health Inc. 

In the local NHS Paul has advised policy makers on transformational change through the NHS STP Programme and has also served as Director of Finance and Deputy Chief Executive of Dudley Group NHS Foundation Trust. Before that he held similar positions at Sandwell & West Birmingham Hospitals NHS Trust, Birmingham City Hospital NHS Trust and a number of other board-level appointments in the NHS and private sector.
He is committed to the development of the next generation of healthcare leaders and holds the position of Senior lecturer at the University of Wolverhampton Business School and with others, founded the MBA qualification in Business & Finance for the HFMA Academy in 2017.
Qualifications:
·         Fellow of the Association of Chartered Certified Accountants (FCCA)
·         Qualified Member of Chartered Institute of Public Finance and Accountancy (CIPFA)
·         Fellowship of Healthcare Financial Management Association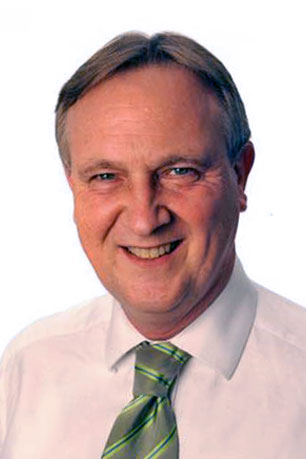 Paul Assinder
Associate Non-Executive Director
Sally Rowe, Associate Non-Executive Director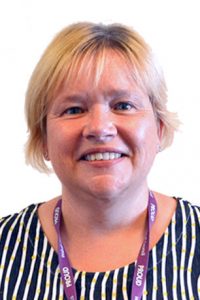 Associate non-executive director
Appointed October 2019 Non-voting position
Sally Rowe has been a qualified social worker for 30 years, working across children's and adults services in different types of local authorities and in frontline and management roles. She has also spent time as Her Majesty's Inspector of local authorities and a senior manager within Ofsted. She is now Director of Children's Services in Walsall, a Non-Executive Director of a Health Trust and a Trustee of a national charity Grandparents Plus.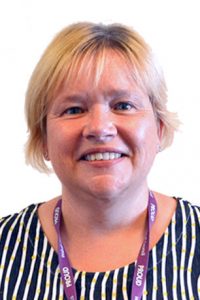 Sally Rowe
Associate Non-Executive Director
Rajpal Virdee, Associate Non-Executive Director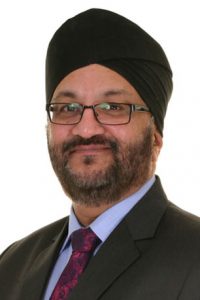 Associate non-executive director Appointed October 2019 Non-voting position
Rajpal or Raj, as he is known, has 30+ years of being being involved in both the public and voluntary sector. Initially, a social worker rapidly moving through to senior management in Dudley Social Services and latterly at Birmingham Social Services.
He has extensive experience with health care bodies, in the capacity of a Non-Executive Director, which included East Birmingham Primary Care Trust, Walsall Primary Care Trust and Walsall Clinical Commissioning Group.
Amongst his many achievements as a Non – Executive Director include, the development of Castle Vale Health Care Centre, Pelsall Medical Health Centre and Walsall Hospice where he was the Chair of the project.
Another passion of Raj is the provision of affordable housing and he has been involved with numerous hosing associations, including Black Country Housing Group where as Vice Chair he lead the development of numerous affordable housing schemes, to the benefit of local families.
Raj was appointed in 2002 by the Judiciary to sit as as a Lay Member at the Birmingham Employment Tribunal, which deals with employment disputes between employers and employees over employment rights.
A personal passion of Raj is the delivery of equality in both private and public sector organisations, such that his wide experience and knowledge is often sought prior to implementing organisational change.
Raj will be a member of the People and Organisational Committee, and the QPES (Quality, Patient Experience and Safety) Committee for the Trust. He will also chair the Equality and Diversity Committee.
Raj's past-times include music and yoga, and he also enjoys cooking.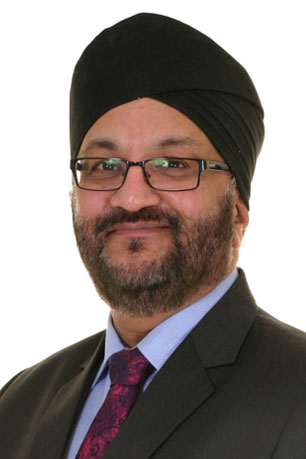 Rajpal Virdee
Associate Non-Executive Director