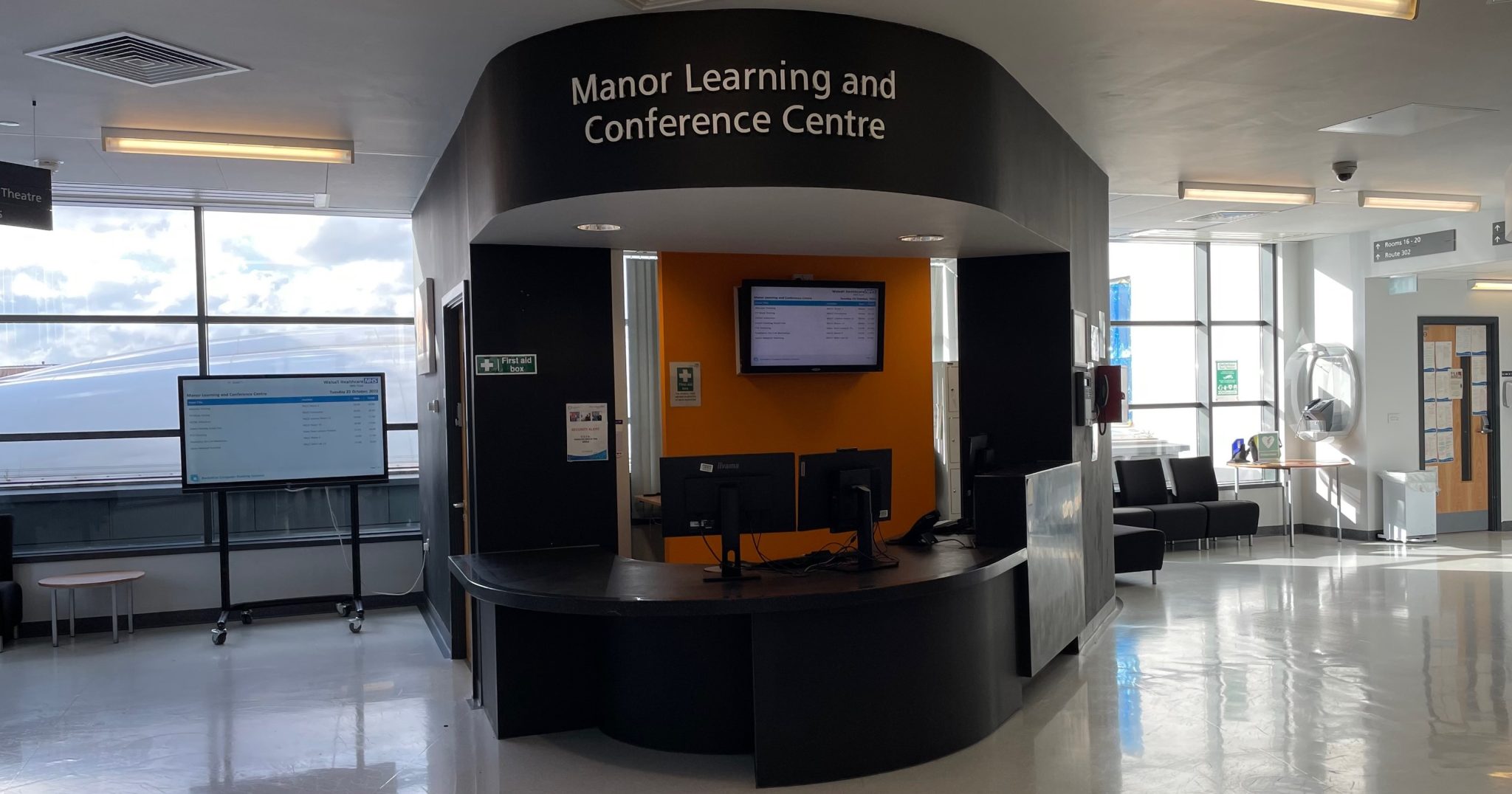 Welcome to the Manor Learning and Conference Centre    
The centre offers excellent facilities for education, training and skills development, it provides a unique training space for both internal staff and external customers.
It also supports Postgraduate Medical and Dental Education, Undergraduate Medical Education and Multi-professional Education, Training and Development.
The MLCC is located on Moat Road, on the third floor of the hospital. The hospital is signposted on all major routes into town. It is situated just off the A454 (Wolverhampton Road) and you can find the main entrance to the hospital on Pleck Road. Walsall Manor Hospital is within easy walking distance of Walsall railway station and is well served by buses from Walsall bus station.