Faculty of Research & Clinical Education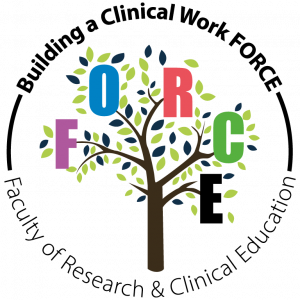 Welcome to the Faculty of Research and Clinical Education
We are a newly created department within Walsall Healthcare NHS Trust, formed from the amalgamation of Research and Development Department and the Professional Development Unit.
Team Force was officially launched to co-inside with International Clinical Trials Day on 20th May 2020.
Our aim is to improve overall care and performance in the Trust through developing a culture where Research, Quality Improvement and Professional Development are at the core of all we do for patients. We're striving to transform patient care and experience through an innovative clinical research portfolio, a quality improvement programme and evidence based education.
Our Scope
Providing clinical education to increase knowledge and skill for clinical staff providing patient care within divisions
Supporting the co-ordination of quality placements for all learners linked to HEE quality framework.
Providing Governance and Administration support to set up and deliver research studies
Promoting research activity within the trust
Supporting the delivery of research within defined clinical skills area.
Increased placement capacity for learners through developing innovative ways of learning
Coaching for Walsall Healthcare Staff implementing QSIR principles into practice.
Supporting employees and students to develop research skills and develop home grown research studies
HEXITIME – Research For All Study
---

---
We are recruiting for healthcare professionals in the West Midlands to sign up to the Research for All Study. By joining the study you are taking part in promoting inclusivity in research and joining the research community on Hexitime. You can post requests for help with research related queries or offer research knowledge, expertise and practice. The study is open to any healthcare professional in the West Midlands, irrespective of skill set and clinical expertise. As a thankyou for joining the study you can also win a Fitbit.
Click to learn more about getting involved in Research
Click to learn more about the training courses that we have available and our preceptorship programme
Click to learn more about Team Force and our staff