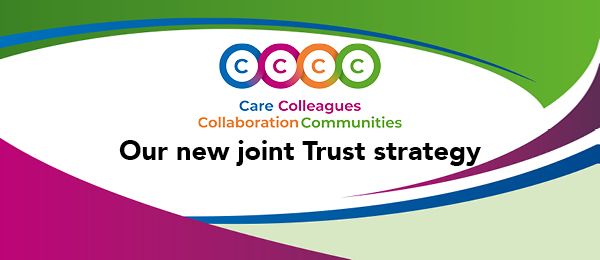 Introducing the four Cs
We have launched our vision for the future at The Royal Wolverhampton NHS Trust and Walsall Healthcare NHS Trust.
We have agreed four strategic aims, referred to as the four Cs. Everything we do across both organisations should contribute towards achieving goals within at least one of these priority areas. 
They also aligned to our overall vision which is to 'To deliver exceptional care together to improve the health and wellbeing of our communities'.
A vision is more than a few words – it reflects our aspirations, helps to guide our planning, support our decision making, prioritise our resources and attract new colleagues.
The four Cs and joint vision reflect the closer working relationship between the two Trusts under the leadership of a joint Chair Professor Steve Field and Chief Executive Professor David Loughton.
Professor David Loughton CBE, said: "This is our first joint strategy since we started working closely together. So far, the closer working has proven many benefits for our communities, and we hope to strengthen that.
"We have a lot to be proud of and to be excited by. We have two fantastic Trusts working hard to improve the health and wellbeing of our communities, as well as provide healthcare."
Professor David Loughton, CBE, Chief Executive
To download the strategy, click here.