Reach – Walsall Healthcare app
#WalsallandProud to introduce the new Walsall Healthcare app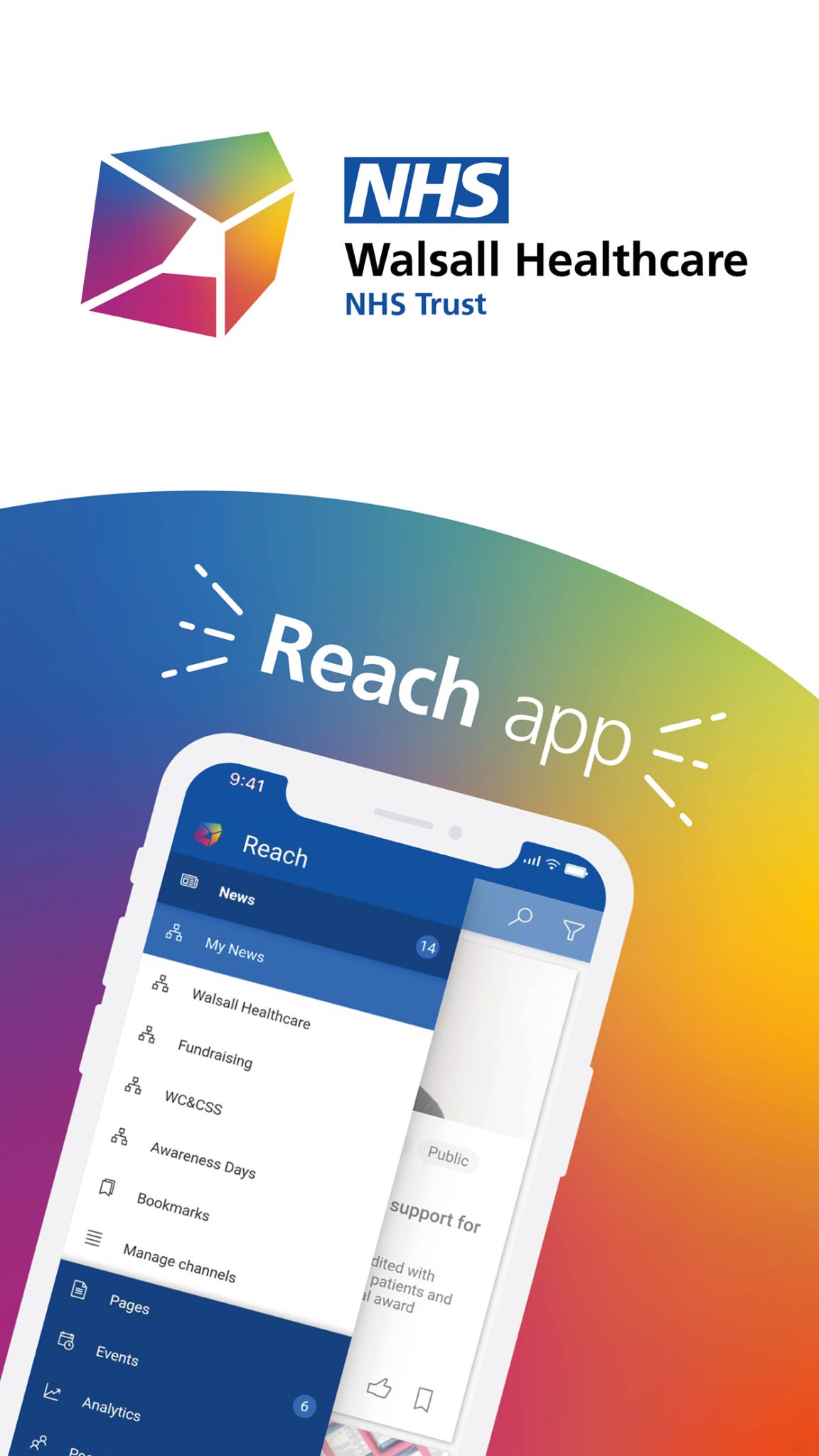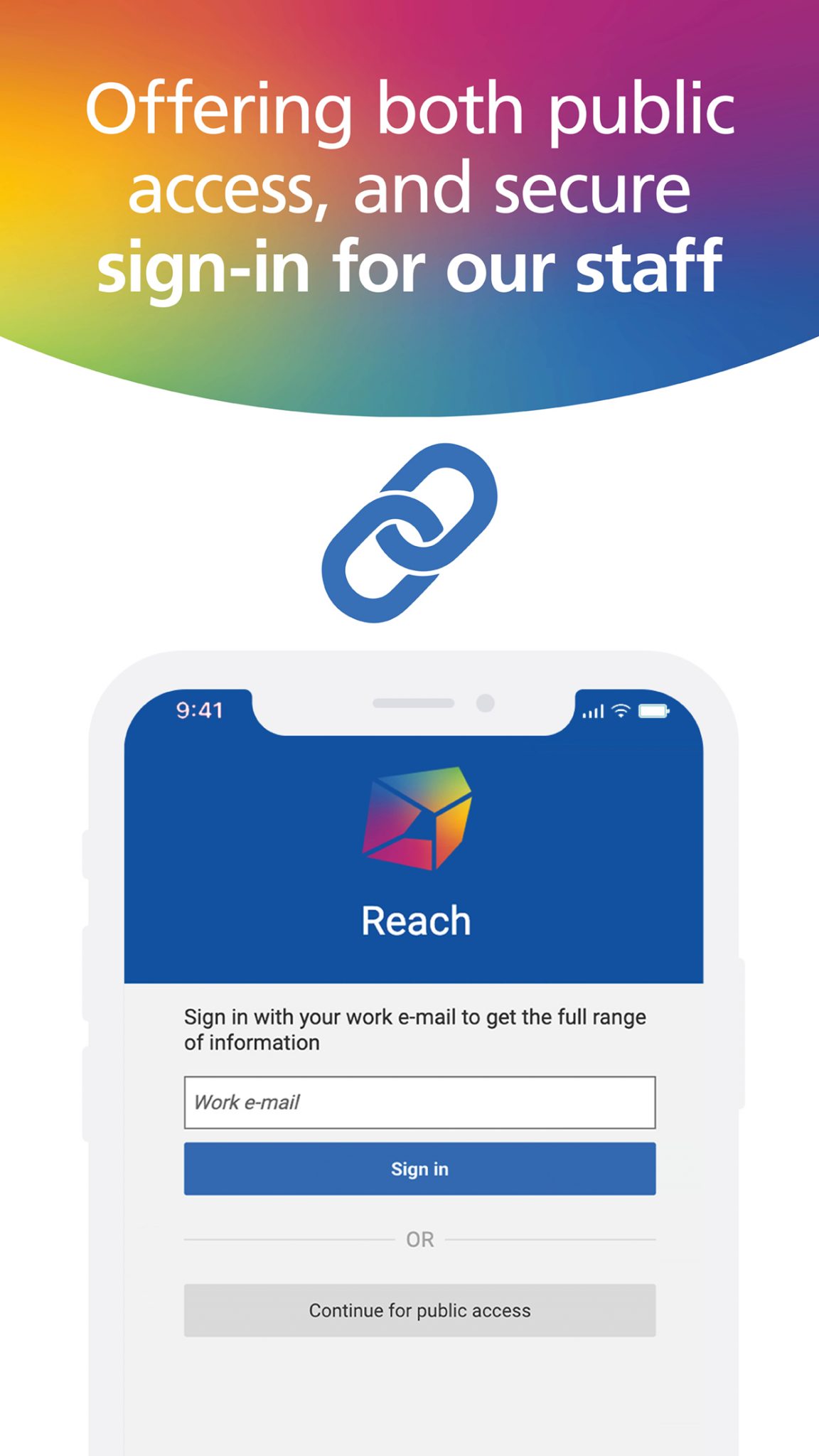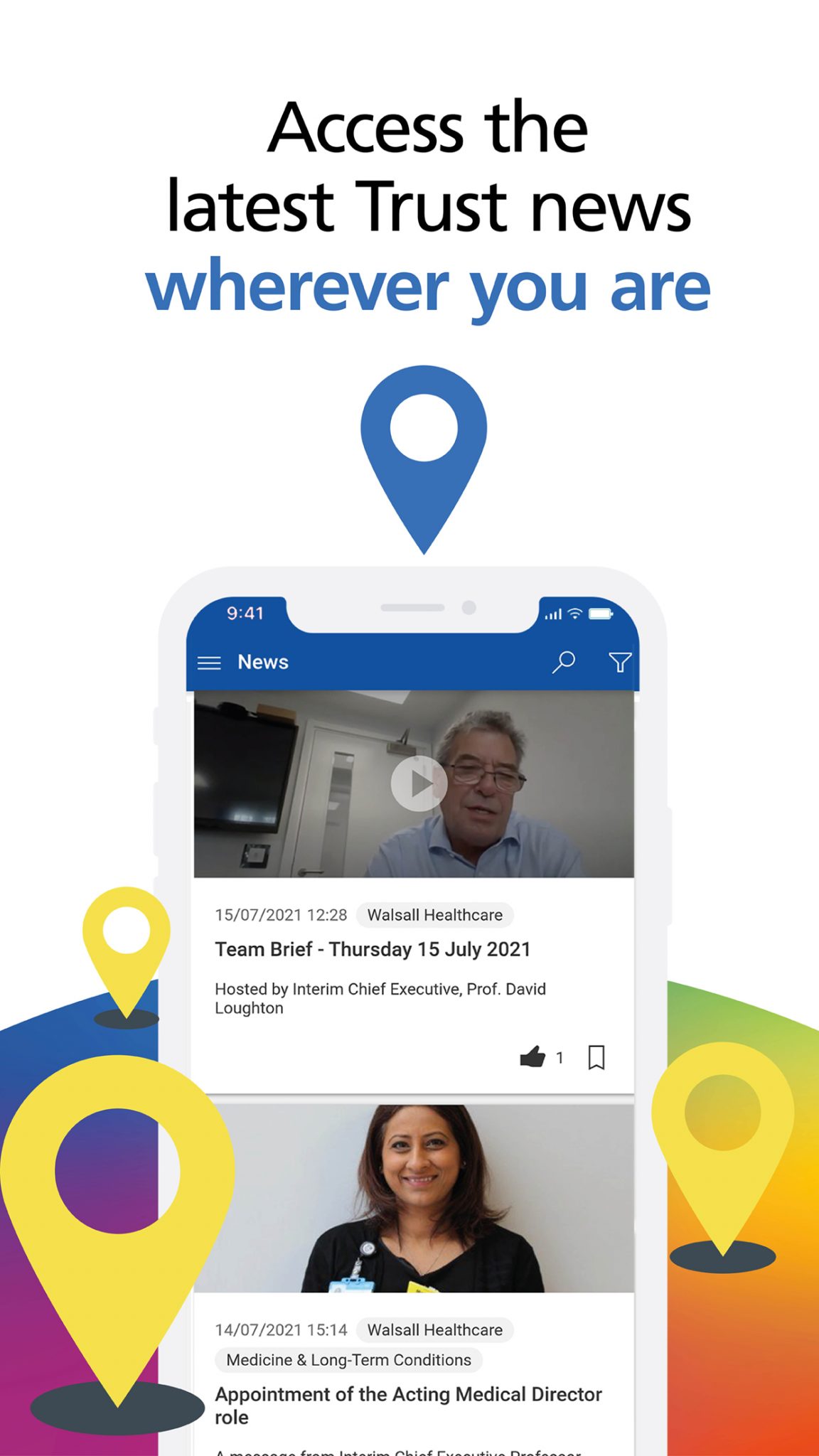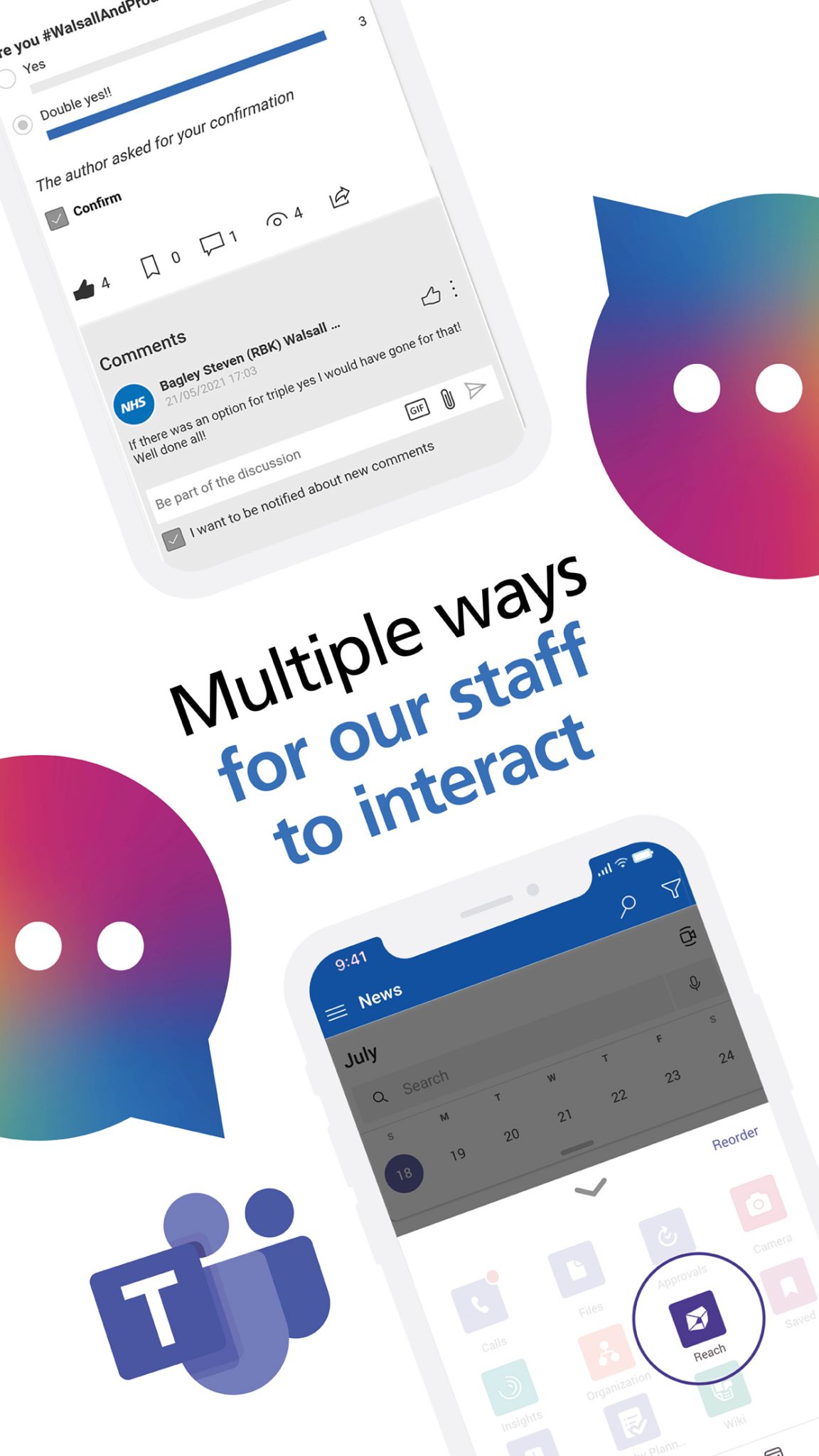 Public access
Everyone can use the app to:
Stay up-to-date with all the latest news as it happens from the Trust
Get involved with events and fundraising activities
Find out what the Trust does and how it works
Access useful healthcare resources and information about your visit
Staff access
Colleagues can securely sign in with their Walsall Healthcare email to:
Interact with internal news content – comment, or take part in polls
Register their interest in virtual or physical events
Search a staff contact directory
Access quick links to useful resources like the intranet and ESR
Get wellbeing support, with information on what to do if in crisis
Configure alerts including push notifications and Teams notifications
Plus access all the same content as the public
Help
I work for Walsall Healthcare NHS Trust. What do I need to sign in to the app?
Most staff should already have a Walsall Healthcare Office365 account which you will need to securely sign in and access the full range of information.
I don't have an email address/O365 account. Can you help?
We are aware that there's a small minority of the workforce that don't have an account or use email, and we are pro-actively working to create the accounts for all our staff. If this applies to you, please speak with your line manager in the first instance and ask them to raise with Digital Services/Communications Team.
Can I install the app on my personal mobile device?
If you wish to, yes! No personal data is stored on the app itself, and the app has the full support of Digital Services and Governance teams. You should not share your login information, in the same way that you wouldn't share your sign-in details for any other secure website or system.
Can I install the app on my work mobile device?
The Reach app is also available to be installed onto Trust mobile devices. This will not happen automatically however, and users will need to visit their device's app store to install.
I can't/don't want to use the app on my mobile phone. Is there any other way I can access the information?
Yes! The app is also available via an internet browser here (Chrome recommended). A Microsoft Teams app is also available. We would however encourage you to use the mobile version to experience the most from the convenient features that the app offers. And last but not least, the news and events sections will be fully integrated with a new staff intranet when that launches in the near future.
The staff directory is a great feature, but I find some of the information is out of date?
We are working closely with Digital Services, HR and ESR teams to improve the quality of data. Very shortly we will be switching on new features to give you more control over your own profile, and use crowdsourcing to build an accurate contact directory that updates in real-time. We also hope to use this information to create organisational structure charts. We'll post updates on the app when this happens.
I am getting too many push notifications on my phone. Why is this?
One of the big benefits of the app is that we can keep you informed of our latest news and events. One of the ways in which we do this is by sending you 'push' notifications. We try to keep these to a minimum, and you will only receive alerts for 'headline' news updates. However, it's your choice, and you can choose to mute these on your device, or deactivate them altogether in the app settings.
I would like to contribute a news story or event for the app. Who do I contact?
Please get in touch with the communications team in the usual way.
I have a general comment, suggestion or support request for the app. Who do I contact?
Please get in touch with Steve Bagley, Digital Communications Manager to feedback.
What are the main benefits of the app for the general public?
The app allows you to stay up to date with the latest Walsall Healthcare NHS Trust news and events, published to the app as they happen. Events can be downloaded in .ics format and added to your calendar. The app also provides general information about our organisation and services, in a convenient, easy-access format.
I have a great idea for the app that I think you should include. How can I feedback?
We've designed the app around our users, and we're always happy to receive feedback to improve the app further. Send us an email here.
I was unable to find the information I was looking for on the app. 
Our app is brand new and we are adding new content all the time. You can access our alternative channels such as website, Facebook or Twitter accounts. Or feel free to get in touch and we will consider your feedback to improve the app for our users.