Book of Condolence: Areema Nasreen
This page is provided for those who wish to pay tribute to Walsall Healthcare NHS Trust colleague, Areema Nasreen,
who sadly passed away in the early hours of Friday 3 April.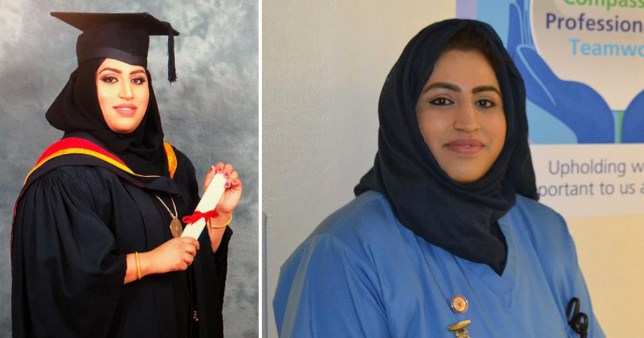 ---
Your messages
The sincerest and heart felt words of condolences can feel at the time of loss like falling snowflakes upon a battered foundry forge. For when the brightest star in your heaven has died and taken before her time nothing, especially words, can reach a heavy heart as it drowns aching into a painful void. But please hear these words: there is a great sincere shared sense of loss felt by all who knew her; and even by those who did not. I did not know of Areema but since working here at the Manor even I have felt the great emotional sense of loss that all members of Walsall Manor are experiencing. This truly shows Areema's greatness, everyone knows of her journey to become More and Give more to fulfil her caring and nursing Dream and in so doing shinning a bright light wherever she went. She will live long in the hearts of many………….
---