Infection Prevention and Control
The Infection Prevention and Control service enables staff to minimise the risk of Health Care-Associated Infections (HCAI's) to patients. The Team deliver a vision of no person being harmed by a preventable infection.
Infection Prevention and Control is high on government and public agendas and is a key objective for Walsall Healthcare NHS Trust. One of the key aspects of the team is to ensure that the Trust is compliant with the Health and Social Care Act 2008 Hygiene Code (2023) and deliver support to trust services based on contemporary evidence base.
The service includes:
Provision of education and training to all disciplines of staff

Audit of clinical practice and the clinical environment

Surveillance of HCAI's

Prevention and control of outbreaks

Advisory support

Patient reviews and support

You can download out latest Annual Report here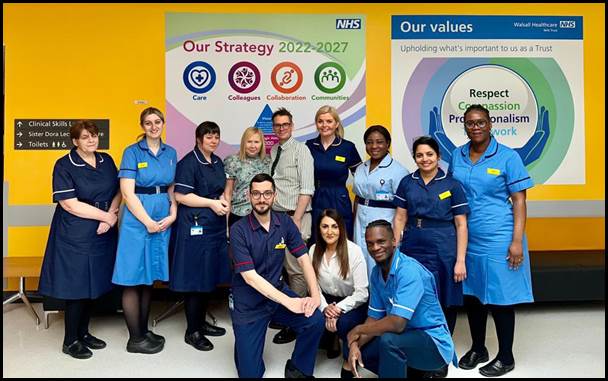 The service operates Monday to Friday 8.30am – 4.30pm. An out of hours service is provided by an on-call microbiologist.
Walsall Healthcare NHS Trust
Moat Road
Walsall
West Midlands
WS2 9PS
Service lead
Director of Infection Prevention and Control: Lisa Carroll
Deputy Director of Infection Prevention and Control/ Head of Infection Prevention: Amy Boden
Contact details: 01922 721172 ext 5832