Quality Improvement Training
QSIR Practitioner
5 Day Programme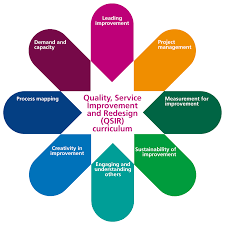 The full 5 day Quality Service Improvement Redesign (QSIR) Practitioner syllabus covers a wide variety of key improvement tools in depth.
QSIR was produced by NHS Improvement but will be delivered by trained local experts from within the organisation and will stand you in good stead for all improvement projects from quick wins through to larger scale transformational projects and whole system or pathway redesign. This course is accredited by both the Royal College of Nursing and the Royal College of Physicians with CPD points available.
QSIR Fundamentals
1 Day Workshop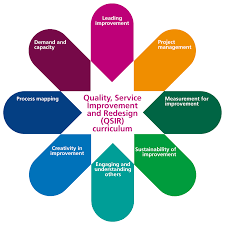 QSIR Fundamentals is a one day programme that offers participants an introduction to a range of tried and tested service improvement tools and approaches that give them the confidence and skills to start on their improvement journey.
It is suited to both clinical and non-clinical staff wish to get involved in their own local quality and service improvement projects. It also provides a valuable refresher for colleagues who may have used some quality improvement tools previously or who have been involved in improvement projects in the past.
Bespoke training
for teams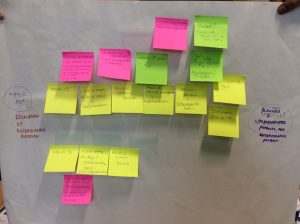 Sometimes you may not wish to undergo the full Quality Service Improvement and Redesign training packages but need some support locally.
The QI Academy can help you achieve your aims with bespoke training and support. This might be helping you review your data in a different way or further guidance in the use of specific quality improvement tools such as process mapping. Contact us now for further details.
Need help choosing the right training for you?
If you want some help deciding which training opportunity would be the best fit for you, please get in touch. We can support you with making the right choice to meet your needs.