Quality Improvement Faculty
The Quality Improvement Academy is supported by a group of colleagues from across the organisation who not only deliver some of the training, education and support, but also steer the direction of the Academy itself.
Meet the faculty members and learn more about how to contact them.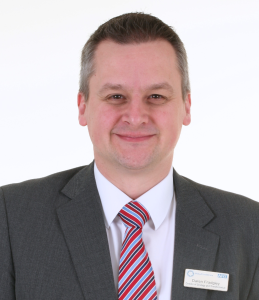 Daren Fradgley – Executive Director of Strategy and Improvement
Daren joined the Trust in February 2015 after holding numerous operational and director posts at West Midlands Ambulance Service NHS Foundation Trust. A paramedic by background Daren joined WMAS in 1994 on frontline operations initially in the Black Country and then Birmingham before moving to the Emergency Control Rooms in 2005. He then went on to manage the Trust Performance Improvement team including informatics and BI team. In 2013 he became the A&E Operations Director before moving to NHS 111.
Daren is responsible for the Trust's transformation as well as strategy and business development. Daren is proud to be the Executive Director lead for the Quality Improvement Academy.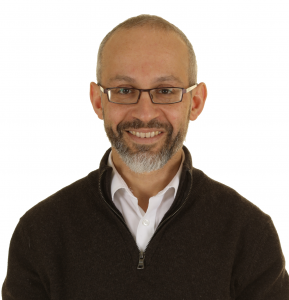 Dr Hesham Abdalla – Consultant Paediatrician and QI Clinical Lead
Hesham is Walsall Healthcare Trust's Clinical Lead for Quality Improvement. He is a paediatrician with a respiratory interest.
He has a longstanding interest and expertise in patient and staff involvement in improvement of health services and has led teams in Walsall to national patient safety and patient experience awards. He is also a qualified coach and teaches as a senior lecturer in healthcare leadership and management at Keele University where he supervises students through masters modules in QI and patient safety. Hesham also leads the work on Human Factors for the QI Academy.
Twitter: @hesham_abdalla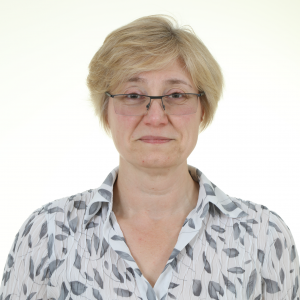 Joyce Bradley – Service Improvement Programme Manager
Joyce has 24 years' experience of working in the NHS across Service Improvement, Project and Programme Management and delivering training. Experience of working within Acute, Community, Mental Health and Commissioning organisations. She has been a programme manager for Unscheduled Care, Planned Care and Long Terms Conditions, undertaken tender and business case development. Joyce is the Programme Manager for the Quality Improvement Academy and is part of the QSIR Teaching Faculty.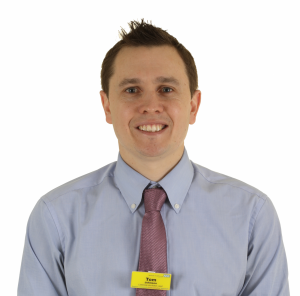 Tom Johnson – Listening into Action Lead
Tom joined Walsall Healthcare in 2011 as the lead Radiographer for Cardiology and Fluoroscopy having qualified as a radiographer in 2004 at the University of the West of England, Bristol. Tom became the Listening into Action Lead for the organisation in 2016 which he has been spearheading for the past 2 years. Tom is committed to making improvements across the organisation and has a passion for staff led change and colleague engagement. Tom leads ongoing LiA events and is part of the QSIR College Teaching Faculty.
E-mail: tom.johnson@walsallhealthcare.nhs.uk
Twitter: @TomJohnsonLiA
Andy Griggs – Service Improvement Programme Manager
Andy has over 30 years management experience in engineering and technical environments, with 9 years being in the NHS in IT Services here at Walsall. Since being at Walsall he has been involved with many technical and clinical solutions that have been implemented at Walsall Healthcare and within community services. He has many years' experience breaking down technical barriers and demystifying technical solutions where needed. Since Oct 2016 Andy has been working in the Service Improvement Team, concentrating mostly on Care at Home and the Walsall Together programmes. Recently he became an accredited trainer for the QSIR College Teaching Faculty.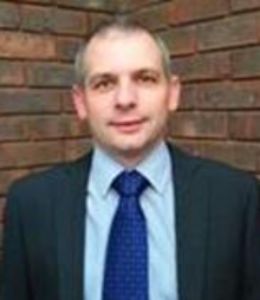 Chris Harris – Care Group Manager Medicine and Long Term Conditions
Drawing on over 20 years NHS experience, Chris has worked across both the acute/integrated, ambulance and out of hours sectors. He has held a variety of roles ranging from HEMS Critical Care Paramedic, Foundation Trust Application Project Manager through to Executive Officer to the CEO. He carries a breadth of experience in Operational Management. Chris and has held roles within the organisation as a Service Improvement Programme Manager and is currently a member of the QSIR College Teaching Faculty.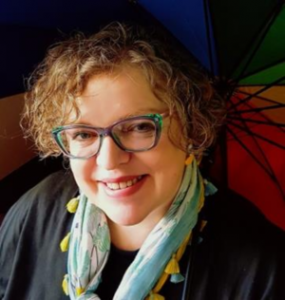 Bobbie Petford – Organisational Development Practitioner
Bobbie has worked clinically in mental health and psychological therapy services before leading a university programme for practitioners in the Improving Access to Psychological Therapies initiative. She has been an Organisational Development Practitioner with Walsall Healthcare Trust since 2016. Bobbie is committed to lifelong learning, compassionate and collaborative leadership, and quality improvement via genuine patient involvement – 'nothing about me without me'.
Twitter: @BobbiePetford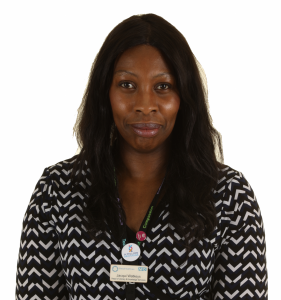 Jacqui Watkeys – Head of Library and Knowledge Services
Jacqui is the strategic lead for the management of Library & Knowledge Services at Walsall Healthcare NHS Trust. She started at the hospital in 2001 and has a  background of working in the academic and public sector as an information specialist. Jacqui is committed to supporting the functions of the quality improvement faculty by providing a collection of evidence-based tools and resources to aid projects and programme delivery.
Twitter: @Health_Library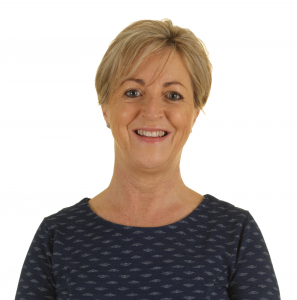 Caroline Maries-Tillott – Quality Improvement Lead
Caroline is a Quality Improvement (QI) nurse currently the lead for SPACE (Safer Provision and Care Excellence in Nursing Homes) Programme for the Trust. Caroline has 30 years NHS experience in the acute sector, 20 years of that in Critical Care. In her previous trust led a number of clinically focussed QI projects. She has extensive hands on experience of leading small and large scale improvement, and is very familiar with the challenges associated with QI.
Twitter: @CarolineTillott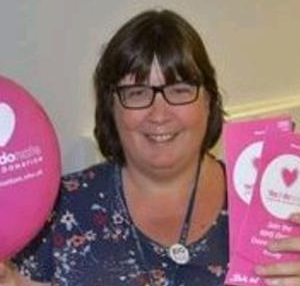 Esther Waterhouse – Director of Postgraduate Medical Education and Palliative Care Consultant
Esther developed a formal interest in QI through involvement with Listening into Action, and personal experience of trying to improve End Of Life care in Walsall. She is keen to learn more, and to develop QI and Listening into Action in Walsall. She is also working to ensure that junior doctors in Walsall are able to contribute to high-quality QI so that they make a difference to patient care.
Twitter: @BryersEb