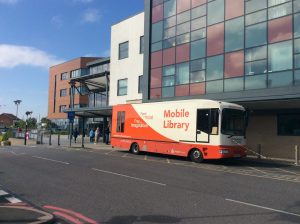 The Mobile Library Service now regularly visits Walsall Manor Hospital.
Think of it as a 'branch library on wheels'. It is free to join and open to everyone. It visits various sites across the borough on a weekly timetable.
The Mobile Library is fitted with a lift for wheelchair users or for anyone who has difficulty in managing steps.